Dental Bridges Near You
A dental bridge is considered a form of restorative dentistry because it helps patients regain full function of their smiles. This prosthetic is specifically designed to fill in gaps left by missing teeth. You'll feel more confident and can do all your everyday activities like eating, talking, and laughing without issues.
Are you looking to learn more about dental bridges? If so, contact our dentist near you to get started.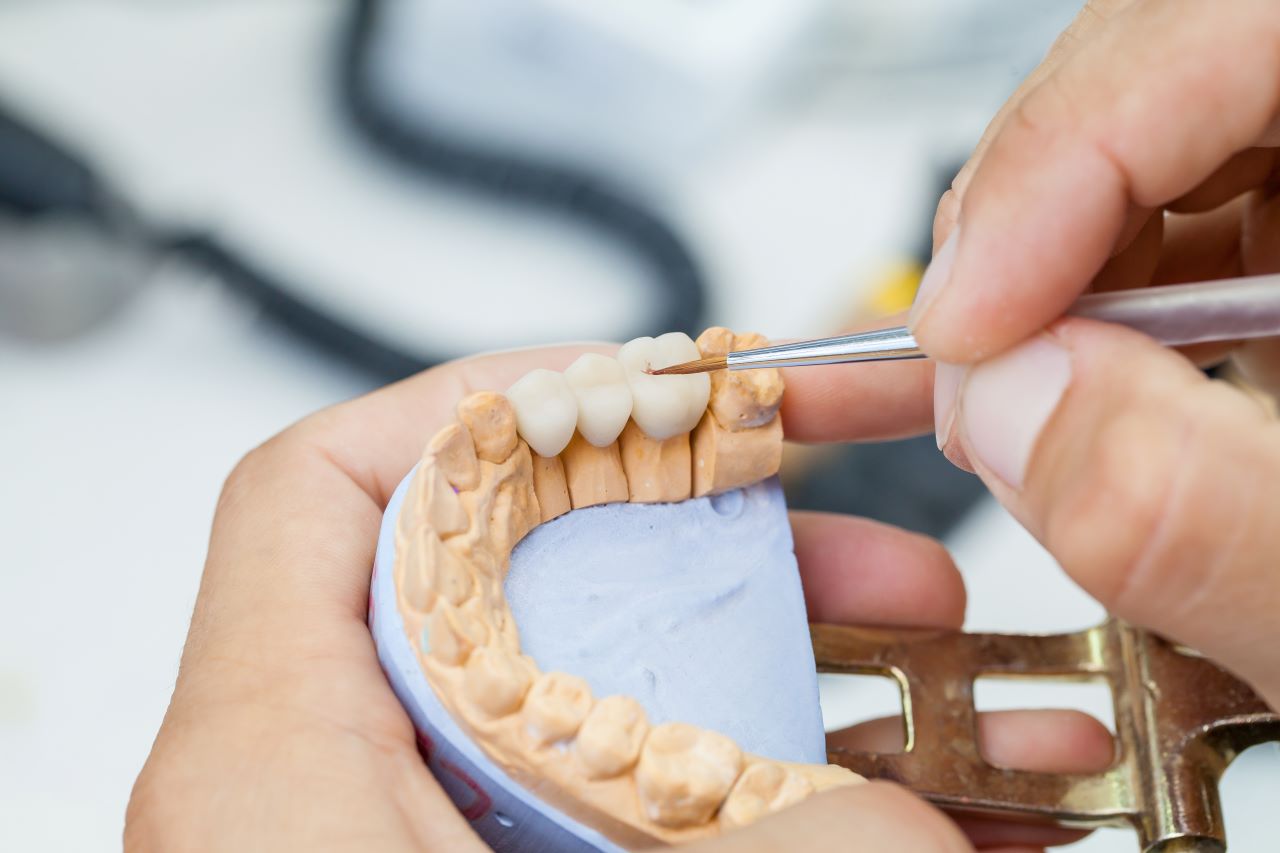 Explaining Dental Bridges
Depending on your needs and what your dentist in Rutland advises, dental bridges can be designed to fill in or "bridge" the space between one, two, or several missing teeth. They're often designed from ceramic or porcelain, two durable materials that easily blend in with your smile.
You'll need to come in and have your oral cavity physically examined and have x-rays taken before you can go ahead and have any dental work done. These steps help your dentist gather information and make an accurate treatment recommendation.
Types of Bridges
A dentist in Rutland can recommend any of the following 4 bridge options to you:
Traditional — The most common type of bridge, this consists of a pontic (artificial tooth) held in place by abutments (dental crowns), which are fastened onto the healthy teeth on either side of the gap.
Cantilever — Cantilever bridges only use a single abutment to hold an artificial tooth in position. This is a great option if you need to fill in a gap at the back of your mouth.
Maryland — Resin and a customized metal framework are used to form Maryland bridges.
Implant-Supported — Dental implants are surgically inserted into your jaw, and once it has healed, a bridge is fastened on top, providing much stability to your smile.
The location of the gap, the health of your neighboring teeth, and your current oral health are all factors that will determine which structure is best for you. If you have any questions about dental bridges in Rutland, don't hesitate to ask.
The Process of Getting a Bridge
Once you're deemed a suitable candidate and impressions of your mouth will be taken. Your teeth will also be prepared; if you're getting a cantilever or traditional bridge, a small portion of enamel will need to be etched off so the structure will fasten to your teeth better. You'll be given a temporary bridge while your permanent one is being made; when it's done, you will return for a second appointment to have it placed.
Your dentist in Rutland will make sure that it fits you comfortably. Then you'll be free to go!
Restore Your Smile
At Acorn Dental and Implant Center, our dentist near you is dedicated to getting your smile back on track. Don't wait; call or come into our community clinic today! We look forward to working with you soon!