Dental Crowns Near You
Many people have heard of dental crowns, and this is because this structure is very effective at remedying several functional and aesthetic issues that harm patient smiles.
Our dentist near you offers various restorative treatments, including dental crowns, that are customizable to meet your needs. If you're ready to schedule an appointment to repair your smile, call our team.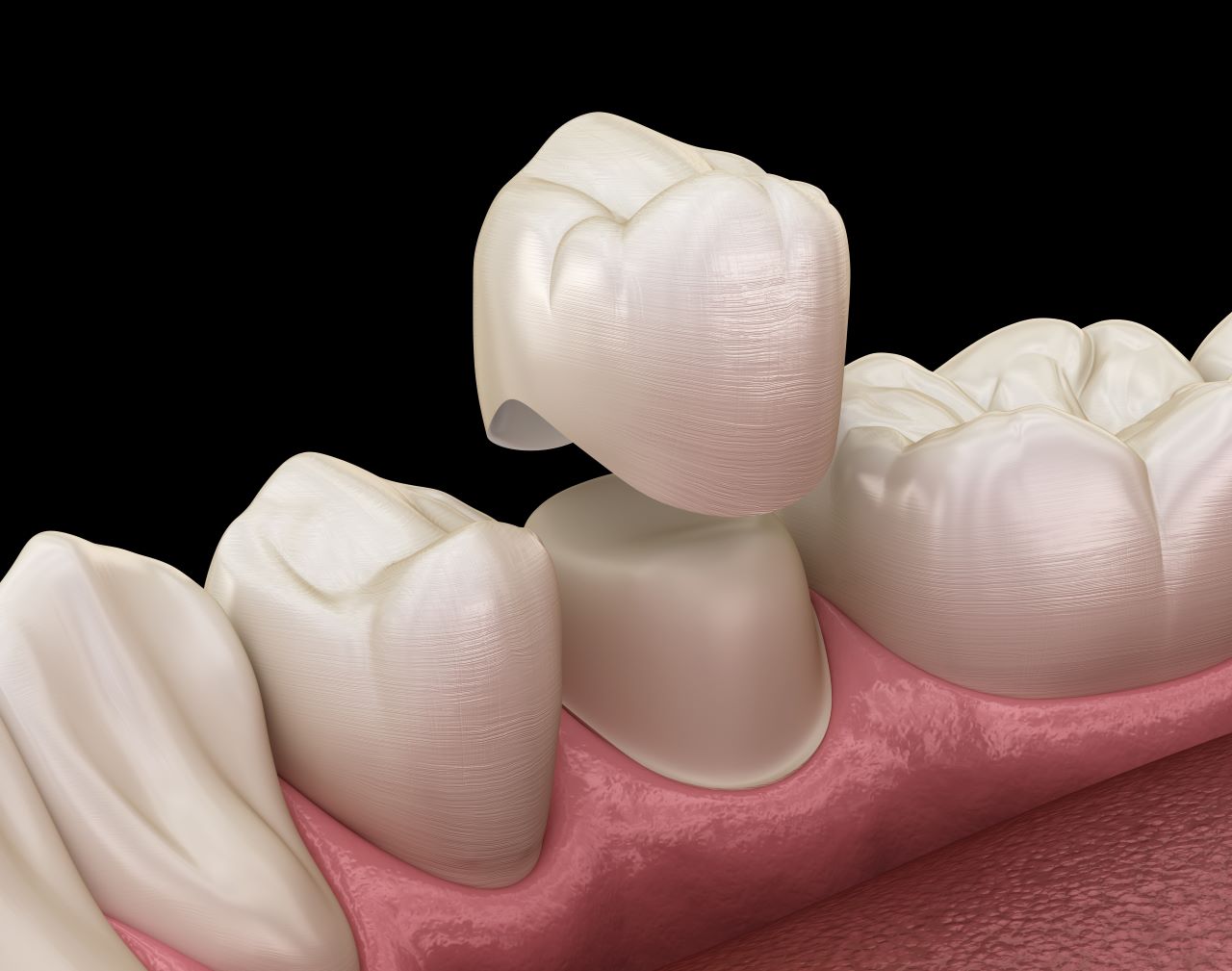 What is a Dental Crown?
A crown is also referred to as a dental cap and is fashioned to slip over the top of a healthy tooth. This unique structure helps protect the tooth from additional harm like fragmentation or infection and restores its functionality when it comes to activities like eating.
In the past, crowns were frequently made from metal; advanced technology has made it so patients can acquire crowns that blend in with their smiles better. Materials like porcelain or resin are typically used in this; no one will be able to tell you've had dental work done!
This treatment can address an array of issues, including teeth that are:
Worn down
Decayed
Severely stained
Misshapen
Dental crowns are also included into other services; they can help hold a bridge in place, as well as cover up a tooth that's just received a root canal.
If you have questions or concerns about this, reach out to your dentist in Rutland. They can help you out however you need.
Getting a Crown
A dentist near you will need to check the health of your oral cavity through a routine examination and x-rays. This will allow them to determine if a crown is the best option for you or if you need an alternative instead, like a dental filling or an implant.
Once you're given the green light to go forward, a physical or digital impression is made of your smile, which is then sent to a dental lab. The technicians there will create a crown that fits you perfectly using this information. While this is being done, your dentist will give you a temporary dental crown near you to protect your teeth in the meantime.
You will have to return to the dentist to acquire the permanent structure. The dentist will ensure that everything looks good and you're comfortable before you are free to leave.
Contact Us Today
At Acorn Dental and Implant Center, our dentist in Rutland is at your service! If you want reliable restorative care, we invite you to call, email, or visit our clinic in person to get started. Our staff is here to walk alongside you each step of the way.
So, whether you need dental crowns in Rutland, a bridge, or a simple cleaning, we are so excited to collaborate with you soon!