Dental Implants Near You
A form of restorative care, dental implantation is often considered one of the best procedures for patients if they're missing one or a few teeth. It is an extremely reliable treatment, boasting a high rate of success and results that can last a lifetime with good dental hygiene practices.
Talk to our dentist near you to gather more information about this particular service. We are here to ensure that your smile is fully restored.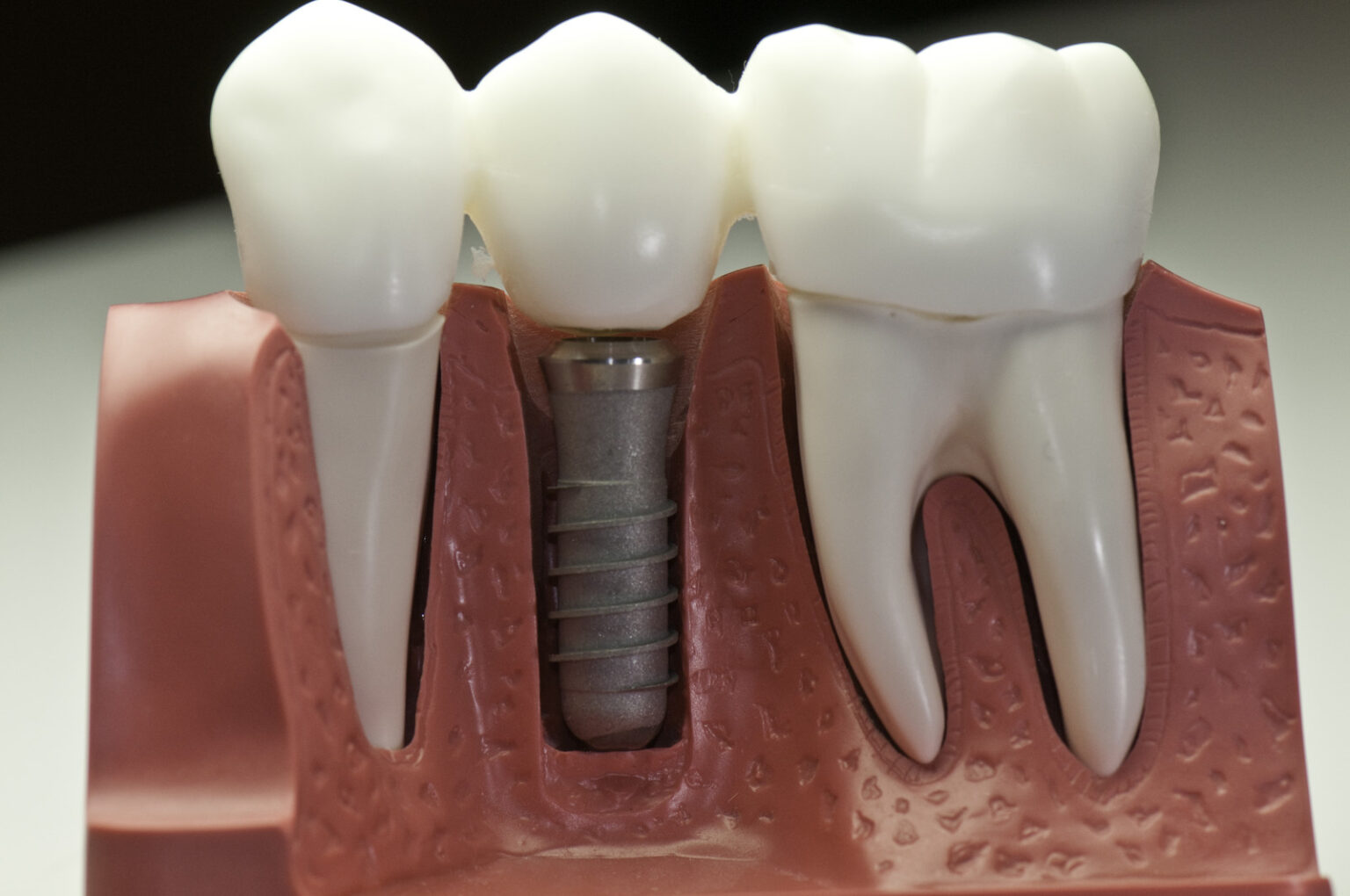 What is an Implants?
An implant is a titanium structure that's made up of three smaller pieces: the screw, abutment, and prosthetic. Both the screw and abutment require surgery to be placed. Over time, the screw and your jawbone will fuse, establishing a very firm foundation for the rest of your smile. The abutment is placed onto the screw and helps the prosthetic bond to the implant.
A porcelain or ceramic dental crown is the most common prosthetic since it blends in nicely with your adjacent teeth.
If you have questions about dental implants in Rutland, always let your dentist know. You deserve to have all the information at your disposal so you can make informed decisions about your dental health.
Explaining the Procedure
A few steps are involved in getting implants from a dentist near you. They are as follows:
Step 1) Consultation – You will need to attend a preliminary session so your dentist can evaluate your smile and identify the best method forward. If it is getting implants, they'll create a tailored treatment plan for your unique case. This involves the number of crowns needed and where they're meant to be placed.
Step 2) Implant Placement – Your dentist in Rutland will give your local anesthesia to numb your mouth while they surgically install the screw. A small cut in your gum is made to access the jawbone then a hole is drilled for the screw to fit. The gum tissues are stitched back together.
Step 3) Healing – Over the subsequent months, your mouth will heal, and the screw will integrate with your jawbone. You must allow yourself to recover so the remainder of the procedure goes smoothly.
Step 4) Abutment Placement and Impressions – You'll return to see your dentist to have the abutment added to the screw. An impression of your mouth is also taken to ensure that your prosthetic fits you exactly.
Step 5) Crown Placement – When your crown is ready, it will be installed, fully covering up the abutment. Your dentist will check that everything is right and that your bite pattern isn't negatively impacted. Then you're free to go.
Depending on your case, you may be asked to come back for frequent checkups to assess your new implant. Always follow any instructions that you are given.
Talk to Our Skilled Experts
Ready to speak with our dentist in Rutland about restorative dentistry options? They look forward to meeting with you and guiding you throughout this treatment. Message our local clinic to get things going.